About CASA
TRIA - Tools for Rich Internet Applications
Rich internet applications are computer programs that use web browsers as platform. This is a popular approach to software development that has many advantages compared to alternative architectures, but it also poses unique challenges to the software developers due to the dynamic nature of the underlying technologies, including JavaScript, DOM, AJAX, and JSON.
The TRIA research project aims to develop formal languages for specifying essential requirements and assumptions together with program analysis tools for verifying consistency between the components, in collaboration with the software company Trifork.
SADL - Static Analysis for Dynamic Languages
Software developers increasingly choose dynamic programming languages despite their well-known drawbacks compared to languages that are statically typed. The flexibility of dynamic languages often makes them more suitable for rapid development of small and medium-sized software applications, whereas statically typed languages permit static type checking that catches many programming errors early in development where they are cheap to correct.
The SADL project aims to lead the way in unifying the two kinds of programming languages by means of static analysis and thereby give the programmers the best from both worlds.
LAWP - Languages and Analyses for Web Programming (2008-2012)
Errors in programs are a well-known problem, both to programmers and users. Modern Web-based software systems are being built from components that in complicated ways communicate with each other and the users. With the increasing prevalence and complexity of the Web, the consequences of programming errors are becoming problematic.
The LAWP research project aims to develop high-level languages and static analysis techniques for XML transformations and server-based web applications, in order to prevent programming errors.
Software Tools
Most of our work combines basic research and development of prototype tools. We build these tools to experimentally evaluate our algorithms and to identify opportunities for new results. The tools are generally prototypes intended for research, not production use, and they are openly available to facilitate reuse and collaboration: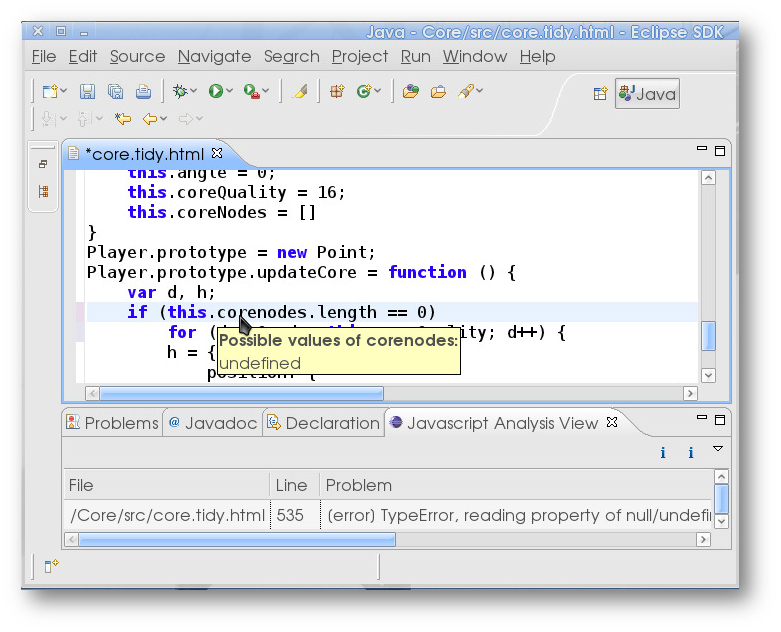 The
TAJS JavaScript analyzer plugin
for Eclipse
Recent Publications
Our scientific results are published at the top conferences and journals in Programming Languages and Software Engineering:
QuickChecking Static Analysis Properties, Midtgaard and Møller, ICST 2015
Determinacy in Static Analysis of jQuery, Andreasen and Møller, OOPSLA 2014
Checking Correctness of TypeScript Interfaces for JavaScript Libraries, Feldthaus and Møller, OOPSLA 2014 (ACM SIGPLAN Artifact Award)
Managing Gradual Typing with Message-Safety in Dart, Ernst, Schwarz, Møller, and Strocco, FOOL 2014
Sparse Dataflow Analysis with Pointers and Reachability, Madsen and Møller, SAS 2014
Semi-Automatic Rename Refactoring for JavaScript, Feldthaus and Møller, OOPSLA 2013
Automated Detection of Client-State Manipulation Vulnerabilities, Møller and Schwarz, to appear in ACM TOSEM, earlier version in ICSE 2012 (ACM SIGSOFT Distinguished Paper)
Server Interface Descriptions for Automated Testing of JavaScript Web Applications, Jensen, Møller, and Su, ESEC/FSE 2013
Practical Static Analysis of JavaScript Applications in the Presence of Frameworks and Libraries, Madsen, Livshits, and Fanning, ESEC/FSE 2013
Automated Testing with Targeted Event Sequence Generation, Jensen, Prasad, and Møller, ISSTA 2013
Efficient Construction of Approximate Call Graphs for JavaScript IDE Services, Feldthaus, Schäfer, Sridharan, Dolby, and Tip, ICSE 2013
Remedying the Eval that Men Do, Jensen, Jonsson, and Møller, ISSTA 2012 (ACM SIGSOFT Distinguished Paper)
Improving Tools for JavaScript Programmers (Position Paper), Andreasen, Feldthaus, Jensen, Jensen, Jonsson, Madsen, and Møller, STOP 2012
Tool-supported Refactoring for JavaScript, Feldthaus, Millstein, Møller, Schäfer, and Tip, OOPSLA 2011
Modeling the HTML DOM and Browser API in Static Analysis of JavaScript Web Applications, Jensen, Madsen, and Møller, ESEC/FSE 2011
A Framework for Automated Testing of JavaScript Web Applications, Artzi, Dolby, Jensen, Møller, and Tip, ICSE 2011
HTML Validation of Context-Free Languages, Møller and Schwarz, FoSSaCS 2011
XML Graphs in Program Analysis, Møller and Schwartzbach, Science of Computer Programming, 76(6)
Interprocedural Analysis with Lazy Propagation, Jensen, Møller, and Thiemann, SAS 2010
Type Analysis for JavaScript, Jensen, Møller, and Thiemann, SAS 2009
How to apply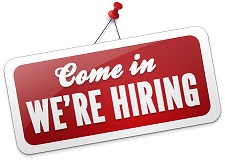 If you are interested in joining CASA as a postdoc, assistant professor, or PhD student, please contact Associate Professor Anders Møller (amoeller@cs.au.dk) and supply a CV and a short description of your experience with program analysis, web technologies, and scripting languages. For prospective PhD applicants, please also provide a preliminary project description (2-4 pages) that describes your ideas for a PhD project. (Note that formal applications for PhD positions must be submitted to the GSST PhD school online application system, but it is strongly recommended that we discuss your project ideas over email before you submit your application.)
Current Members
Thomas Heinze
Benjamin Barslev Nielsen
Alumni